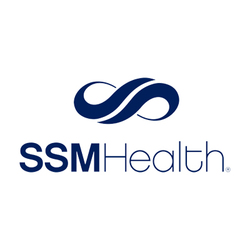 SSM Health
MRI Technologist - Signing Bonus
Saint Louis, MO
Full time, Part time, Per diem
Paid Tuition Reimbursement, Paid personal time, 401K / Retirement plan, Vision Insurance, Dental Insurance, Life Insurance, Health Insurance
SSM Health is now hiring and actively interviewing MRI Technologist applicants!
$3K New Hire Bonus for MRI Techs are in place for select shifts! Make sure to ask the Recruiters of eligibility or express your interest when you apply!
Full-time, Part-Time, PRN openings with various shift options are available. We offer great benefits, relocation assistance, educational reimbursement, a wonderful internal promotion program, and competitive compensation!
As the MRI Tech, you will be responsible for the provision of patient care activities and related non-professional services necessary for the care of patients and the readiness of the scanning and imaging rooms. You will be operating the scanner to obtain images used to diagnose and treat of pathologies.
Primary Responsibilities
Prepares and positions patients and selects anatomic and technical parameters accurately to produce cross-sectional images of the body.
Performs patient pre-screening, scheduling, and education related to the examination.
Enters and monitors patient data and transfers images.
Prepares and administers contrast media and/or medications within the accepted scope of practice and applicable state and federal regulations.
Ensures prompt submission of high-quality of all images and documents sent to PACS (image quality, correct lead markers and patient data/history).
Ensures equipment is properly functioning. Reports potential problems or equipment malfunction to appropriate personnel.
Assists in maintaining a clean, and orderly department to include procedure rooms, storage areas, dressing rooms, film storage area and any other areas in department.
Works in a constant state of alertness and safe manner.
Performs other duties as assigned.
Qualifications / Certifications
Basic Life Support HealthCare Provider (BLS HCP)
American Heart Association (AHA)
Radiography (R) Certification and Registration
American Registry of Radiologic Technologists (ARRT)
About Us
Since 1872 SSM Health has been serving our community's comprehensive health needs across the Midwest through a robust and fully integrated health care delivery system. Inspired by our founding religious sisters, we value the sacredness and dignity of each person. Our core values are embraced by all SSM Health employees and are the cornerstone of our culture:
• Compassion
• Respect
• Excellence
• Stewardship
• Community
SSM Health complies with applicable Federal civil rights laws and does not discriminate on the basis of race, color, national origin, age, disability or sex.
izhpfsbfyd8k
139616327