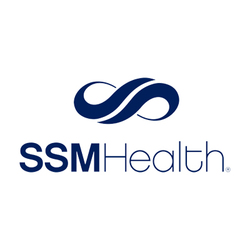 SSM Health
Respiratory Care Practitioner $6K - $7.5K Signing Bonuses
Saint Louis, MO
Full time, Part time, Per diem
Paid Tuition Reimbursement, Paid personal time, 401K / Retirement plan, Vision Insurance, Dental Insurance, Life Insurance, Health Insurance
SSM Health is actively scheduling interviews with Respiratory Care Practitioners across our St. Louis Hospital locations! No Experience Required, New Grads and Future Registered Respiratory Therapist welcomed to apply! You will be providing evaluation of and care for respiratory therapy patients, and administering prescribed respiratory therapeutic services.
Sign-on Bonus with a 2 year service commitment.
Full Time Nights RRT -$7,500
Full Time Days RRT-$6,000
Various Full Time, Part Time, Per Diem Scheduling and Various Shifts are Open, with highly competitive compensation and various incentives like shift differential, overtime, holiday schedule bonus, and more!
You will be offered great benefits, relocation assistance, educational reimbursement, a wonderful internal promotion program, and competitive compensation!
Primary responsibilities
Assesses patient for appropriate type and frequency of treatment and develops a plan of care based on diagnosis.
Responsible for providing respiratory care services in accordance with specific physician's orders, department policies and procedures and guidelines.
Implements and monitors patient care plan and equipment. Monitors, records and communicates patient condition. Performs advanced respiratory care modalities.
Evaluates respiratory practice, administration of medications, and treatment based on patient outcome.
Educates the patient and family about the health condition and provides information about community support groups and other available programs.
Assists with care, calibration and maintenance of all equipment. Participates in maintaining departmental inventory levels for supplies and equipment. Processes equipment per established cleaning/sterilization procedures.
Responds to Medical Emergencies and Rapid Responses.
Works in a constant state of alertness and safe manner.
Performs other duties as assigned.
Education
• Associate's degree or equivalent years of experience and education
Licenses and Certifications
Future Registered Respiratory Therapist (within 12 months of start date)
Registered Respiratory Therapist (RRT) - National Board for Respiratory Care (NBRC)
Respiratory Care Practitioner - State Division of Professional Registration
Basic Life Support HealthCare Provider (BLS HCP) – American Heart Association
About Us
Since 1872 SSM Health has been serving our community's comprehensive health needs across the Midwest through a robust and fully integrated health care delivery system. Inspired by our founding religious sisters, we value the sacredness and dignity of each person. Our core values are embraced by all SSM Health employees and are the cornerstone of our culture:
• Compassion
• Respect
• Excellence
• Stewardship
• Community
SSM Health complies with applicable Federal civil rights laws and does not discriminate on the basis of race, color, national origin, age, disability or sex.
d7jyb1nybu2m
139616331