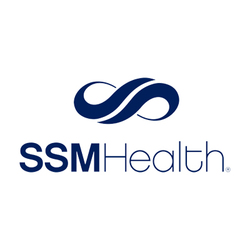 CNA / CMA - Hospice Care
Sorry, this job has expired.
Green Lake, WI
Health Insurance, Life Insurance, Dental Insurance, Vision Insurance, 401K / Retirement plan, Paid personal time, Paid Tuition Reimbursement
SSM Health is actively scheduling interviews with Certified Nursing Assistants (CNA's or CMA's) for our various health care facilities across Wisconsin, including Green Lake. We are looking for CNA's / CMA's for our SSMHealth - Agnesian Healthcare, home based Hospice Hope. Certified Nursing Assistants / Medical Assistants working at SSMHealths' Hospice Hope provides comfort and enhances the quality of life for patients and their families. You will be providing compassionate, quality care in various settings, including home health care. Your work in Hospice has immeasurable value to our community. Families who want hospice care will receive routine services from Hospice Hope regardless of insurance or financial resources.
Various work shifts are available with full time and part time scheduling.
Since 1872 SSM Health has been serving our community's comprehensive health needs across the Midwest through a robust and fully integrated health care delivery system. Inspired by our founding religious sisters, we value the sacredness and dignity of each person. Our core values are embraced by all SSM Health employees and are the cornerstone of our culture:
• Compassion
• Respect
• Excellence
• Stewardship
• Community
We offer great benefits, educational reimbursement, a wonderful internal promotion program, and competitive compensation!
Job summary
CNA / CMA Care Partners are responsible for meeting the basic needs of patients by providing skilled levels of bedside patient care under the direction of the Registered Nurse. CNA / CMA Care Partners also perform clerical duties necessary to the functioning of the nursing unit.
Primary responsibilities
Receives patient care assignment from the registered nurse (RN) in charge. Initiates delegated tasks based on demonstrated competence in performing nursing activities for specific patient age group served.
Collects and documents data for the admission assessment and reassessment at specific times for patient population. Documents and provides appropriate data to the RN and/or LPN for analysis and validation of patient's response to care or treatment and when significant change occurs in the patient's condition.
Contributes to safety and quality care by relaying information via charting and communicating to team members.
Informs licensed nurse of any changes in patient condition/needs, of patient complaints, and of patient/significant other educational needs.
Answers patients' calls for help, takes their vital signs, and monitors their behavior and physical condition for progress or deterioration.  Assists with baths, ambulating, feeding, skin care, personal and oral hygiene and making occupied and unoccupied beds. Performs dressing changes, enemas, ostomy care, toileting, turning, cough and deep breathing, catheter care, collection of biological specimens, measuring and recording intake and output of fluids.
Prepares patients for discharge and accompanies them upon dismissal as indicated.
Stocks and maintains supplies and equipment in keeping with patient care needs and cost containment. Utilizes time and supplies economically and conscientiously.
Assists with delegated clerical duties such as answering telephones, relaying messages, transcription of physician orders, preparing and organizing the patient's medical record.
Orients new patients and significant others to the nursing unit.
Performs mechanical and manual operation of equipment as recommended in user's manual, with ability to recognize common mechanical problems and initiate appropriate corrective action.
Performs other duties as assigned.
Education
• Completion of an approved nurse aide training program and passing grade on state of work location required exam
Experience
• No experience required, new graduates / recently licensed are equally encouraged to apply.
Licenses and Certifications
• Basic Life Support HealthCare Provider (BLS HCP) - American Heart Association (AHA)
• Certified Nursing Assistant (CNA) or Certified Medical Assistant (CMA) - Wisconsin
SSM Health complies with applicable Federal civil rights laws and does not discriminate on the basis of race, color, national origin, age, disability or sex.
We are looking forward to interviewing with you!
29489310