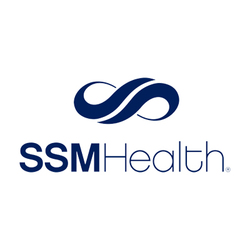 Environmental Sanitary Services- Full / Part Time Evening / Night Shifts
Saint Louis, MO
Vision Insurance, Paid personal time, Paid holidays, Life Insurance, Health Insurance, Disability Insurance, Dental Insurance, 401K / Retirement plan
SSM Health is actively scheduling interviews with applicants for Environmental Sanitation Services Associate whom will be working in the Facilities Management department at St. Mary's Rehabilitation Hospital in Richmond Heights.
Immediate start dates are available!
Full Time AND/OR Part Time Scheduling : Evening AND/OR Night Shifts Open
No experience is necessary as we will train you in our procedures. A high school diploma or GED is required.
If you are an energetic, self-motivated professional with good communication skills, looking for full time employment, our Environmental Services Associate may be the position for you.
Environmental Services Associates play an important role in our organization and are responsible for providing a clean, sanitary and pleasing environment to compliment the delivery of high-quality patient care.
Join our team of exceptional Environmental Services Associates providing professional, courteous service while upholding the highest standards of excellence.
We look forward to hearing from you! Please apply today! Our Talent Team will be in touch with you within a weeks time. Please be sure to include your phone number and an email address.
St. Mary's Rehabilitation Hospital campus in Richmond Heights is designed to help patients restore strength, mobility and independence as they heal and recover from stroke, brain or spinal cord injury, neurological disorders, amputation, orthopedic conditions, cancer and cardiac conditions.
Scope of day to day responsibilities:
Cleans patient rooms, offices, classrooms, work areas and public areas as assigned and according to proper processes, procedures, and standards. May handle all laundry items by sorting and placing in proper containers according to proper processes, procedures, and standards.
Performs sweeping, mopping, scrubbing, polishing, vacuuming, hard surface floor cleaning, stripping, refinishing and carpet cleaning which may require the use of mechanical equipment. Cleans light fixtures, ceilings, vents, walls, mattresses, furniture, windows, window coverings, and any other items as assigned by the need of the department.
Cleans and disinfects sterile procedure rooms according to policies, procedures, and standards such as surgery and delivery areas as required by ministry operating standards.
Adheres to safety precautions, policies, procedures and standards for handling infectious wastes, hazardous materials, waste spills, and exposures. Reports all events as required by ministry documentation standards.
Replenishes supplies and materials in assigned areas and patient rooms.
Transports trash, hazardous waste, soiled linen, and recyclable trash to appropriate disposal areas following policies, procedures, and standards.
May participate in moving furniture, set up chairs, set up tables, break down rooms, etc. May perform routine equipment maintenance, and make minor repairs as requested.
Works in a constant state of alertness and safe manner.
Performs other duties as assigned.
Since 1872 SSM Health has been serving our community's comprehensive health needs across the Midwest through a robust and fully integrated health care delivery system. Inspired by our founding religious sisters, we value the sacredness and dignity of each person. Our core values are embraced by all SSM Health employees and are the cornerstone of our culture:
• Compassion
• Respect
• Excellence
• Stewardship
• Community
We offer great benefits, relocation assistance, educational reimbursement, a wonderful internal promotion program, and competitive compensation!
Apply today and expect to hear from the SSM Health Talent Team within the week!
57200693