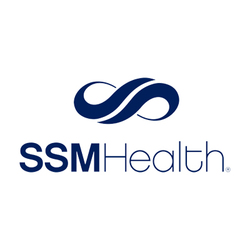 Paramedic - Hospital Group EMT - $5k New Hire Bonus
Oklahoma City, OK
Paid Tuition Reimbursement, Paid personal time, 401K / Retirement plan, Vision Insurance, Dental Insurance, Life Insurance, Health Insurance
Interviews are actively being scheduled for Paramedics / EMTs interested in joining the SSM Health Care Team across the Oklahoma City and Midwest City region supporting our hospitals! Roles with various levels of experience are open, all are encouraged to apply.
Currently offering a $5k New Hire Bonus for all FT - Paramedics. We want you to be our partner collaborating in patient care while supporting our mission and values that put the patient first!
We offer great benefits, relocation assistance, educational reimbursement, a wonderful internal promotion program, and competitive compensation!
At SSM Health, you can expect a work environment where: 
Employees feel valued, respected, and free to express themselves.
Each employee finds meaning in work, leveraging skills, and talents toward a greater purpose.
Teamwork and collaboration are encouraged, while management is supportive and values your growth as an essential team member.
General Overview of the Role
Under limited supervision, you will perform basic and advanced life support treatment, care and evaluation of patients on scene.
Primary Responsibilities
Identifies, and may intervene and stabilize, the ill or injured patient during intrafacility and/or interfacility transport under the direction and in collaboration with the physician and/or Registered Nurse (RN).
Initiates and implements interventions based on team protocols. Monitors, records and communicates patient condition and treatment, as appropriate.
Provides population specific education to the patient and family about the patient's illness and therapeutic interventions.
Inspects, maintains and cares for equipment to ensure safety of the team, patients and public.
Works in a constant state of alertness and safe manner.
May interview patients, measure vital signs, and record information on patients' charts. May prepare treatment rooms for examination of patients.
May perform basic clerical duties including answering the phone, maintaining records, scheduling patients, and filing.
May assist with treatments ordered by provider as supervised by provider or registered nurse. may perform select clinical duties.
Performs other duties as assigned.
Education
High School diploma or equivalent or equivalent years of experience and education
Experience
Required Certifications
Basic Life Support HealthCare Provider (BLS HCP) – American Heart Association 
Paramedic – State License / Certification
SSM Health complies with applicable Federal civil rights laws and does not discriminate on the basis of race, color, national origin, age, disability or sex.
We are looking forward to interviewing with you!
83234111