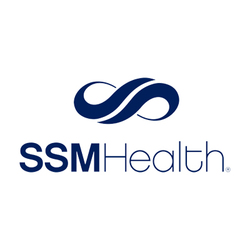 Phlebotomist - Lab Support Technician
Oklahoma City, OK
Health Insurance, Life Insurance, Dental Insurance, Vision Insurance, 401K / Retirement plan, Paid personal time, Paid Tuition Reimbursement
Interviews are actively being scheduled for Phlebotomists interested in joining the Lab Support Technician Team at SSM Health Hospitals in Oklahoma City, and Midwest City! Roles with various levels of experience are open, all are encouraged to apply.
Currently offering a $1k New Hire Bonus for all Phlebotomist Lab Support Techs. We want you to be our partner collaborating in patient care while supporting our mission and values that put the patient first!
We offer great benefits, relocation assistance, educational reimbursement, a wonderful internal promotion program, and competitive compensation!
At SSM Health, you can expect a work environment where: 
Employees feel valued, respected, and free to express themselves.
Each employee finds meaning in work, leveraging skills, and talents toward a greater purpose.
Teamwork and collaboration are encouraged, while management is supportive and values your growth as an essential team member.
General Overview of the Role
Under general supervision, you will perform standard laboratory tasks according to procedures. This may include performing phlebotomy and/or waived testing. You may also perform various low complexity testing as well as a variety of general clerical duties to support the laboratory department, including receptionist and secretarial support, admission activities, and order entry processing.
Primary Responsibilities
Performs the loading and unloading of lab specimens from automated and non-automated instrumentation, as well as perform various waived testing.
Assists in problem requisitions/specimens.
May orient new hires.
Assists customers including answering phones and responding to customer inquiries.
Collects, labels, processes and preserves blood, urine and other specimens according to established laboratory procedures.
Enters, accesses and executes lab orders in the appropriate laboratory and electronic medical record system.
Cleans and maintains laboratory supplies and work area.
May update statistical records, labels tubes, and schedules processing runs.
May perform phlebotomy and/or waived testing.
Identifies patients using two identifiers.
Performs a variety of administrative and clerical duties including admission activities, insurance verification, order entry processing and medical record processing.
Works in a constant state of alertness and safe manner.
Performs other duties as assigned.
Education
High School diploma or equivalent or equivalent years of experience and education
Experience
One year experience in a laboratory setting
SSM Health complies with applicable Federal civil rights laws and does not discriminate on the basis of race, color, national origin, age, disability or sex.
We are looking forward to interviewing with you!
83234099