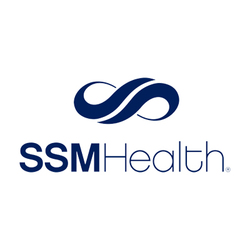 Medical Surgical Technician
Madison, WI
Paid Tuition Reimbursement, Paid personal time, 401K / Retirement plan, Vision Insurance, Dental Insurance, Life Insurance, Health Insurance
SSM Health is Now Hiring and Actively Interviewing experienced Med Surg Technologist for the St. Mary's Hospital in Madison, WI.
Right now, experienced Surgical Techs qualify for a $5,000 New Hire Signing Bonus!
Full Time and Part Time Openings with various shift options. We offer great benefits, relocation assistance, educational reimbursement, a wonderful internal promotion program, and competitive compensation!
As the Med Surg Tech, you will be responsible for the provision of patient care activities and related non-professional services necessary for the care of patients and the maintenance of the Operating Room under the direction of a Registered Nurse.
Your responsibilities include setting up the Operating Room with needed items for patient care; gather supplies, x-rays, instruments, etc. You will be handling instruments during OR procedures. And it is essential that you can effectively communicate information to the RN regarding patients.
Since 1872 SSM Health has been serving our community's comprehensive health needs across the Midwest through a robust and fully integrated health care delivery system. Inspired by our founding religious sisters, we value the sacredness and dignity of each person. Our core values are embraced by all SSM Health employees and are the cornerstone of our culture:
• Compassion
• Respect
• Excellence
• Stewardship
• Community
Experience
• Either prior Operating Room experience or graduation from an approved surgical technician program
Qualifications / Certifications
Basic Life Support HealthCare Provider (BLS HCP) – American Heart Association (AHA)
SSM Health complies with applicable Federal civil rights laws and does not discriminate on the basis of race, color, national origin, age, disability or sex.
47022848